photovoltaic
system design
Photovoltaic System Design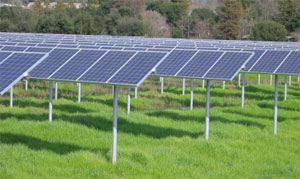 With over three decades of experience in the design of buildings and facility power distribution systems, we bring considerable expertise to the creative design and integration of PV systems in both new and existing building projects.
We prepare complete electrical designs of PV systems, to include fully engineered drawings and specifications suitable for competitive bidding and permitting, or preliminary design criteria for design/build solutions.
We have extensive experience working with architects where a PV system is a component of a total building systems design, as well as with firms specializing in the design and installation of solar energy solutions for commercial and private facilities.
Our PV System Services include:
PV System Master Planning
PV site selection (including location and orientation)
PV system type selection
Solar module selection
System power and energy production calculations
Inverter system design
DC distribution system design
AC distribution system design
Utility company interconnection design (to utility company requirements)
Utility company interconnection applications
Incentive / Rebate Program applications
We specialize in 12kV medium voltage interconnection of PV systems.